WE ARE a fast-growing Swiss group dedicated to providing Biopharma, healthcare professionals and their patients around the world with greater access to medicines, and in the process increasing the value of a pharmaceutical product by extending and expanding its lifecycle.
WE OFFER high value market access and specialty distribution services, through a unique infrastructure and geographical footprint, targeted to enable patient access to Specialty Medicines in key Emerging Markets through a combined approach of Named Patient access and full commercialization.
The FarmaMondo Group adds insight, expertise and value at every stage of a medicine's lifecycle.
Our strategy is to become the natural go-to partner for the biopharma industry in their mission to fulfill unmet patient needs across the Emerging Markets.
We capitalize on 100 years of track records of partnerships with innovative Biopharma companies and with the medical community.
FarmaMondo Group is headquartered in Switzerland and its geographical footprint includes operations in key countries across Asia Pacific, MENA, Russia & CIS, Latin America, Nordic region and Baltics.

Our vision is to be recognized as the best service provider to cover the unmet medical needs, with our unrivalled expertise, innovative mindset and responsible entrepreneurship spirit, while returning value to our stakeholders.
"We want to be the partner of choice to provide responsible, sustainable and localised access solutions to the unmet needs of patient around the world, working alongside regulators to implement uninterrupted and safe access to live saving therapies." Yaron Spigel, Group CEO

THE MEDICAL COMMUNITY
To be recognised by health professionals for our expertise, our work ethic, the quality guarantee of our products and the professionalism of our services.

OUR PEOPLE
To offer an international, dynamic, team work and respectful environment in a segment of the pharmaceutical industry with immense potential for business development and personal learning to attract the best talent in our sector.

OUR INTERNATIONAL PARTNERS
To be the partner of choice for innovative pharmaceutical and biotechnology companies when it comes to extending access to their products to patients in new countries or regions.

OUR COMMUNITY
To act as a role model for our contribution to society.


GLOBAL UNMET NEEDS
There is more pressure than ever before on pharmaceutical and biotech companies to provide access to their medicines in the markets where they are not yet commercially available, to cover with the unmet medical needs of these patients.

REGIONAL ACCESS SOLUTIONS
Our mission is to create a coherent unlicensed and licensed market access strategy at regional or country level. For us, it is essential to improve the chance of adoption of innovative and live-saving medicines, for the benefits of physicians and patients. FarmaMondo has built a strong track-record of expertise in market access across a multitude of countries.

YOUR TRUSTED PARTNER
We build strong partnerships with manufacturers who know how well we understand the challenging environmentof our customers in the countries we serve. We offer robust solutions to complex supply and distribution challenges. We have the geographical expertise and infrastructure and the expertise to meet the product access route of your partners.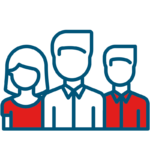 PATIENT CENTRICITY
Patients and families are at the heart of what we do. Developing solutions to counter unmet medical needs and ensure welfare for patients and families are our measures of success.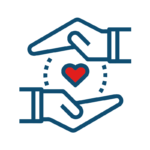 RESPONSIBILITY
We are guided by our commitment to serve human life. We provide the medical community and patients with the most advanced therapies. We provide our employees with the recognition, job security and career prospects that each one deserves. We give back to society, so as to improve the life of those who need it the most.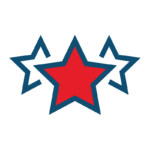 EXCELLENCE
Our services generate premium value for our customers. We believe that no two customer journeys are alike. We thus make sure that while our customer focus remains unwavering, our solutions cater to the individual needs of our customers.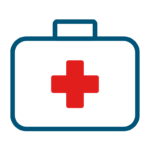 PEOPLE
Our employees, our partners, our medical network and the patients we support are forming a community of people we care and respect.