GLOBAL UNMET NEEDS
REGIONAL ACCESS SOLUTIONS
YOUR TRUSTED PARTNER
WE ARE a fast-growing, Swiss-based pharmaceutical group focused on providing market access services and full commercialization for specialty medicines through a unique geographical footprint. We work to give patients access to both licensed and unlicensed medicines.
REGISTERED HCPs CUSTOMERS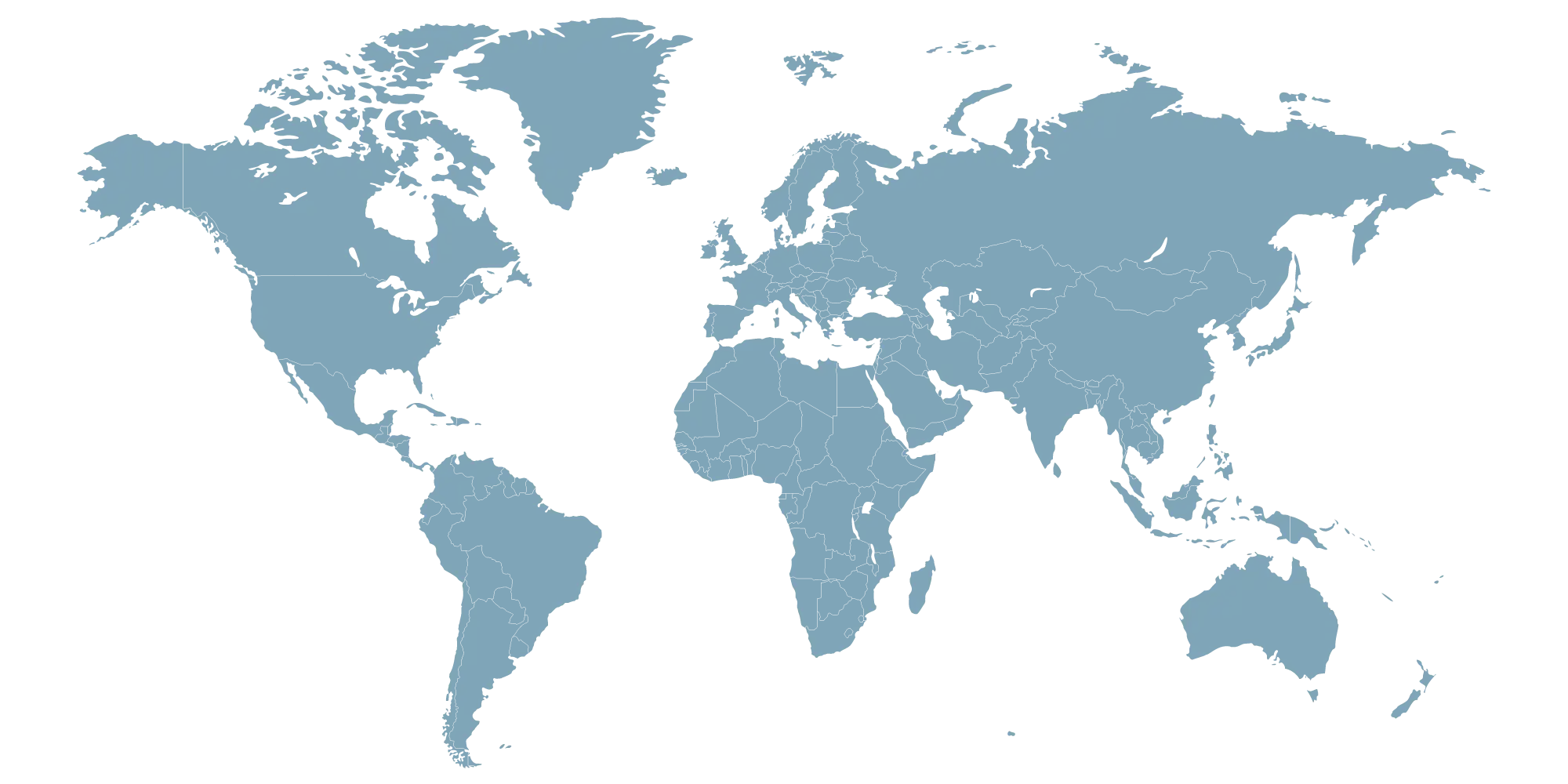 SWITZERLAND
Corporate Headquarters & Swiss Operations
Piazza Indipendenza 3b, 6830 Chiasso,
Switzerland.
Tel. +41 91 697 63 70
Fax +41 91 697 63 99
Main Logistic Center
Via Giuseppe Motta 26, Chiasso, Switzerland.
Tel. +41 91 6976370
Fax +41 91 6976399
For Adverse Event and Safety:
safety@farmamondo.com
For Quality, Technical and Medical:
quality@farmamondo.com
For General:
info@farmamondo.com

DENMARK
FarmaMondo Nordics ApS
Ventrupvej 27, 2670 Greve, DK.
Tel.+45 20776789
For any inquiries:
nordics@farmamondo.com

RUSSIAN FEDERATION
FarmaMondo LLC
109428, Moscow, Ryazanskiy prospekt, 16, build. 1, floor 7, prem. I, room 3
Tel: +7 495 098 01 88
For Quality or Adverse Event and pharmacovigilance inquiries:
safety@farmamondo.ru
For all other inquiries:
info@farmamondo.ru

BRAZIL
FarmaMondo SA Representative Office in Brazil
Rua Prof. Sebastião Soares de Faria, 57 5o Andar – Bela Vista – Sao Paulo – SP CEP. 01317-010, Brazil
For any inquiries:
pedido@farmamondo.com

MEXICO
FarmaMondo Mexico
Av. Pacifico 105, Col. Los Reyes Coyoacan Delegacion Coyoacan, CDMX, 04330
For any inquiries:
mexico@farmamondo.com

ARGENTINA
FarmaMondo Sudamerica Srl
Avenida de los Incas 5150 (1417) CABA, Argentina
Tel: +54 11 7078-0937
WhatsApp: +54 911 2488-5039
For any inquiries:
argentina@farmamondo.com

LITHUANIA
FarmaMondo Baltics / Digimeda UAB
10A Ateities str., LT 08303 Vilnius, Lithuania
Tel: +370 698 36600
For any inquiries:
info@digimeda.org

HONG KONG
FarmaMondo Hong Kong Limited
Workshop No.1, 7th Floor, Wingfat Industrial Building, No.12
Wang Tai Road, Kowloon, Hong Kong

For any inquiries:
apac@farmamondo.com

IBERIA
FarmaMondo Ibéria
Rua Professor Veiga Ferreira 6b,
1600-802, Lisbon, Portugal

For any inquiries:
iberia@farmamondo.com

UNITED ARAB EMIRATES
FarmaMondo MENA - FZCO
DSO-IFZA, Dubai Digital Park,
Dubai Silicon Oasis

For any inquiries:
mea@farmamondo.com

SINGAPORE
FarmaMondo PTE. LTD.
55 Ubi Ave 3, #02-04/05
Singapore 408864

For any inquiries:
apac@farmamondo.com

TURKEY
FarmaMondo İLAÇ A.Ş.
HUZUR MAHALLESİ MASLAK AYAZAĞA
CADDESİ NO:4 B/601 SARIYER İSTANBUL

For any inquiries:
mea@farmamondo.com

KAZAKHSTAN
FarmaMondo LLC, Kazakhstan
Contact our Team in Russia to reach out our Kazakhstan and CIS Teams.
SWITZERLAND

FarmaMondo SA

Corporate Headquarters & Swiss Operations
Piazza Indipendenza 3b, 6830 Chiasso, Switzerland.
Tel. +41 91 6976370
Fax +41 91 6976399

Main Logistic Center
Via Giuseppe Motta 26, Chiasso, Switzerland.
Tel. +41 91 6976370
Fax +41 91 6976399

For Adverse Event and Safety Notifications: safety@farmamondo.com

For Quality, Technical and Medical Inquiries: quality@farmamondo.com

For General Inquiries: info@farmamondo.com

ARGENTINA

FarmaMondo Sudamerica Srl
Avenida de los Incas 5150 (1417) CABA, Argentina
Tel: +54 11 7078-0937
WhatsApp: +54 911 2488-5039

BALTICS/LITHUANIA

BRAZIL

FarmaMondo SA Representative Office in Brazil
Rua Prof. Sebastião Soares de Faria, 57 5o
Andar – Bela Vista – Sao Paulo – SP CEP. 01317-010, Brazil

GEORGIA

FarmaMondo LLC, Georgia
Vake, Nutsubidze Slope, Microdistrict 4, H10b -42. Georgia, Tbilisi

HONG KONG

FarmaMondo Hong Kong Limited
Workshop No.1, 7th Floor, Wingfat Industrial Building, No.12 Wang Tai Road, Kowloon, Hong Kong

IBERIA/PORTUGAL

KAZAKHSTAN

FarmaMondo LLC, Kazakhstan
Contact our Team in Russia to reach out our Kazakhstan and CIS Teams.

MEXICO

FarmaMondo Mexico
Av. Pacifico 105, Col. Los Reyes Coyoacan
Delegacion Coyoacan, CDMX, 04330

MIDDLE EAST & AFRICA / DUBAI

FarmaMondo MENA – FZCO
DSO-IFZA, Dubai Digital Park,
Dubai Silicon Oasis

For any inquiries:
mea@farmamondo.com

NORDICS/DENMARK

RUSSIAN FEDERATION

Farmamondo LLC
109428, Moscow, Ryazanskiy prospekt, 16, build. 1, floor 7, prem. I, room 3
Tel: +7 495 098 01 88

For Quality or Adverse Event and pharmacovigilance inquiries: safety@farmamondo.ru

For all other inquiries: info@farmamondo.ru

SINGAPORE

FarmaMondo PTE. LTD.
55 Ubi Ave 3, #02-04/05
Singapore 408864

For any inquiries:
apac@farmamondo.com