For more than 100 years, FarmaMondo has provided thousands of healthcare professionals globally with access to unlicensed medicines (ULMs) on demand.
We offer top quality access to established products that are not commercially available to hospitals, healthcare professionals and patients in their home countries. We supply these ULMs via our own distribution infrastructure while navigating through the complex regulatory environments for the export and import of ULMs.
The need for access to unlicensed medicines is triggered mainly by two causes: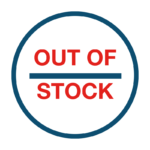 SHORTAGES OF ESTABLISHED PRODUCTS
Medicine shortages are a growing and complex global challenge. Shortages of essential drugs are becoming increasingly frequent globally, burdening health systems with additional costs and posing risks to the health of patients who fail to receive the medicines they need. More than 85% of EU hospitals report medicine shortages as an acute problem. Commonly prescribed hospital medicines undergoing shortages have significant negative impacts on patient care.
A hospital facing medicine shortages without having a licensed replacement therapy available locally can only find a solution using unlicensed medicine routes to source and import an alternative treatment that is commercially available in another country. FarmaMondo serves healthcare providers globally with high-quality supply of alternative products.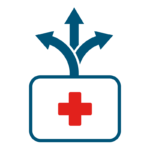 MARKET EXIT AND PRODUCT SUPPLY DISCONTINUATION
The market exit of a drug is sometimes a necessary strategic decision for some biopharmaceutical companies. Discontinuing a therapy can potentially result in an unmet medical need for healthcare professionals who are unable to find the appropriate alternative therapy.
PLEASE CONTACT US FOR FURTHER QUESTIONS AND INFORMATION